ELEHEAT showcases new products at Japanese exhibition, praised by Japanese media
Recently, ELEHEAT(Southern Sparkle Wearable Technology Co., Ltd.)aroused extensive attention at the AFF(Asia Fashion Fair)in Japan. In the "AFF・OSAKA AUTUMNExhibition", ELEHEAT displayed new cooling and heating products, which garnered widespread attention and were highly popular.Not only includesthe original fan suit and heating series,but also added four new cooling series products.It is noteworthy that the upgrade of cooling apparel has brought about new business opportunities..The enthusiastic response from many attendees at the exhibition towards our products has attracted the attention of the Japanese media,and even appeared on thecoverof "THE SEN-I-NEWS",a famous textile and apparel newspaper,which effectively enhanced our popularity and influence in the Japanese market.
The cooling range is as follows:
1. TPU liquid cooling vest: adopting high-frequency wave technology, fusing double-layer TPU to form a water circulation system integrating waterways and the water bladder, which is able to cool down quickly, with a large cooling area and quietness, and it can be sized according to the demand to provide a more comfortable wearing experience.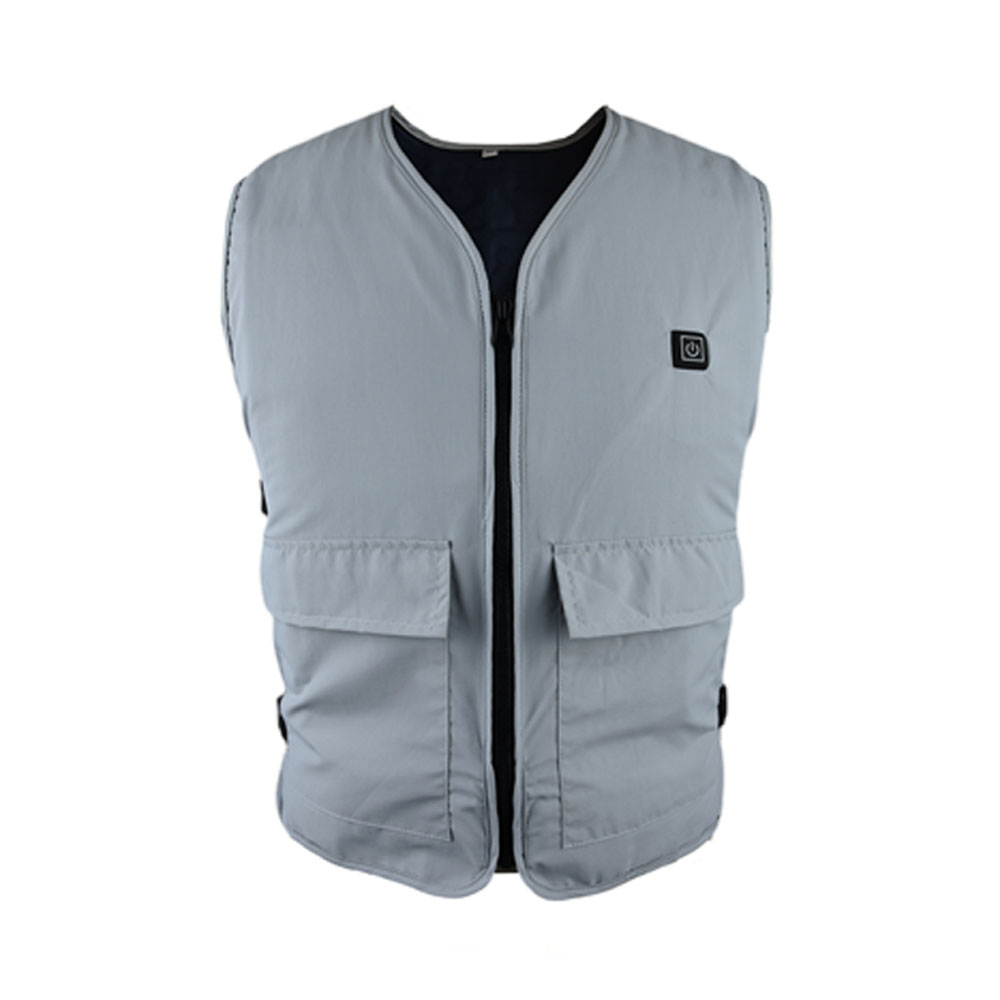 2. Liquid Cooling Vest: This cooling product is a combination of a backpack and a one-piece piped liquid cooling liner into a self-contained and convenient cooling device, with frozen plastic bottles placed inside the waterbladder, and a pump that continuouslycirculates cold water between thewater bladder and the cooling channels to provide rapid cooling that is silent and wearable in adjustable sizes.
3.Heat & Cold temperature-controlled Vest : Adopting heat and cold exchanger, capable of switching between cooling and heating functions, with water circulation close-fitting waistcoat, the water cooled/heated by the exchanger is circulated through the water pump to keep the human body at a more comfortable temperature. And it can also be worn as an inner wear, able to adjust the size according to the demand, providing a more comfortable wearing experience.
4.Fan Liquid Cooling Vest: This is a lightweight and portable body waistcoat that can be used externally with a fan suit. This product is lightweight, requires only a small amount of water and a frozen plastic bottle for outstanding cooling effect, and is wearable in adjustable sizes.
5.Peltier Cooling Vest:peltier elements are powered for instant cooling, threepeltiersare installed on the upper back and both sides of the back to achieve venous cooling. Lightweight, breathable and non-stuffy, it can also be worn as an inner layer of a fan suit, suitable for outdoor activities and sports.
6. Phase change absorbent vest: By using the principle of evaporation and heat absorption, the absorbent cotton inside the waistcoat retains more water, so you can enjoy the coolness by simply spraying water evenly on the surface of your clothes. The inner lining is made of waterproof material so that the lower layer of clothing will not get wet. This outer waistcoat can be used with a close-fitting cooling suit.
These cooling series products not only provide more choices, but also bring users a more comfortable and cooler experience, helping them stay comfortable and healthy in hot environments. We believe these innovative products will be more widely recognised and welcomed in the market.We have always been committed to promoting technological innovation and bringing users a better life experience, the success of the exhibition and the attention of the media coverage is the affirmation and encouragement of our efforts. In the future, we will continue to uphold the principle of quality first, and continue to develop more innovative technology products to bring more surprises and convenience to users. Taking this as an opportunity, we will continue to improve our own strength and provide users with better technology products and services!